diamond heart Claddagh ring
This stunning Claddagh ring is done in 14kt yellow gold with a gorgeous .46ct heart shaped diamond of SI quality and color of H-I surrounded by a total of 12 round diamonds. The round diamonds have had rhodium placed under them making them look very white. The heart reflects and refracts the tones of the yellow prongs. Fitting engagement ring, cocktail or anniversary ring. The pictures speak better than I can...
This was custom made to order in Dublin Ireland and the heart shaped diamond added in the USA. There is only one. It is sized to 6.0 and can easily be sized up or down by any jeweler.
The heart shaped center diamond is nearly a half carat, at .46cts and a measurement of 4.9mm by 5.45mm it appears larger than it is. If you are mailing in payment or WesternUnion for discount I will hold the ring for five days once I receive your order by email.
The heart diamond appears yellowish as the area behind it is not rhodium plated like the others making them appear more white. We can/may have this sent back out and have the setting under the heart all done in rhodium white.
#B8 - $1,375.00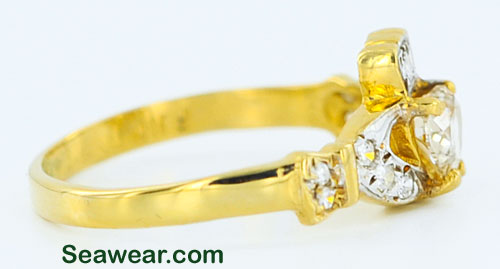 It looks much nicer than it photographs! We had left it yellow in case someone wanted an emerald.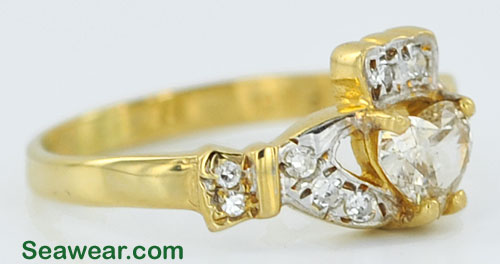 sorry about the lint!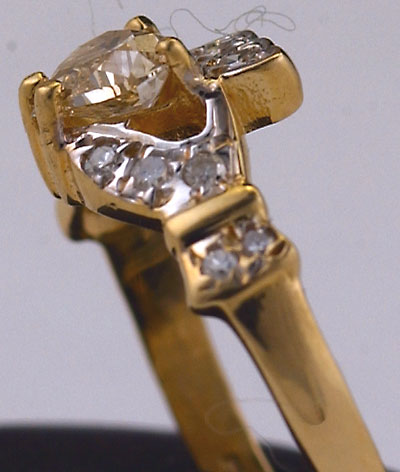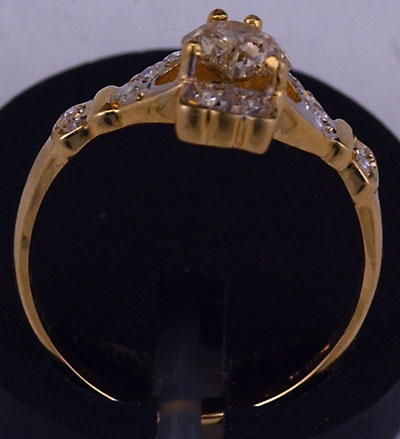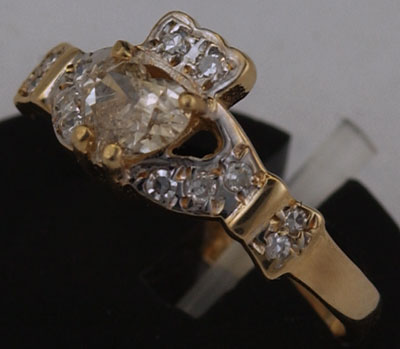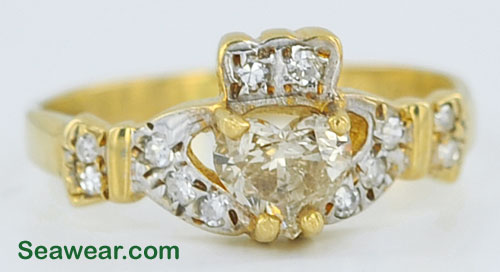 go back to claddagh rings